Workplace pension
schemes explained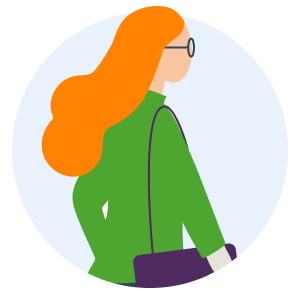 Let's start with the basics. Find out what workplace pension schemes are, how they work and the legislation that every UK employer must follow. Once you know this, it will help make your duties easier to understand.
What is a workplace pension scheme?
It's a scheme that's arranged by an employer to help workers save for their future. Contributions are deducted through payroll and paid into the pension scheme.
What is auto enrolment?
Every UK employer has to put eligible workers into a 'qualifying' workplace pension and contribute towards their retirement. It's called auto enrolment and it's a legal requirement.
Why did the government introduce it?
Before auto enrolment, workers usually had to ask to join an employer's pension scheme. This meant that millions of workers weren't in a scheme and weren't saving enough for their future.
The government introduced legislation to address the problem and auto enrolment started in 2012. Instead of choosing to join a scheme, eligible workers are automatically enrolled by their employer and have to opt out if they don't want to stay a member.
Who makes contributions?
You have to make a minimum pension contribution for every eligible worker. If you just pay the minimum, your workers will need to contribute too – they get tax relief from the government on their contribution if they're eligible for it.
What types of workplace pension scheme are there?
Generally, there are two main types:
Defined contribution
Contributions are paid into a worker's pot, which is invested by the pension provider. The amount a worker has at retirement depends on how much is contributed and how well the investments perform.
The most common way that employers meet the workplace pension requirements is by using a defined contribution scheme. Nest is one of these schemes.
We're an authorised master trust, too. This means multiple employers can use us to provide workplace pensions for their workers, and that our Trustee runs the scheme in the interest of every member.
Defined benefit
These schemes promise workers an annual pension at retirement. The amount of pension depends on a worker's earnings and how long they've been a member of the scheme.
Defined benefit schemes are less common today and usually only available in the public sector or in older workplace schemes. You may hear these schemes referred to as 'final salary' or 'career average'.
Why was Nest launched?
The government set us up in 2011 to make sure that every UK employer can offer a high-quality, low-cost workplace pension to their workers. We're free to use for all employers – no matter what size.