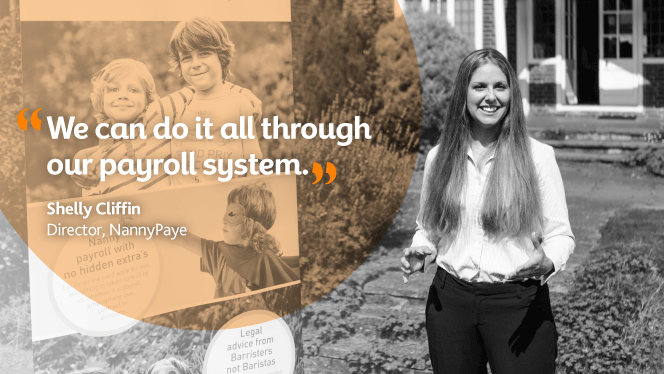 Shelly Cliffin, director at NannyPaye
NannyPaye is a payroll bureau representing families who employ domestic workers. NannyPaye makes employing domestic staff simpler by managing all of the financial arrangements, including setting up and managing workers' pension schemes as well as producing their payslips, calculating National Insurance and tax bills, and reminding the employer when payment is due.
How web services works for me
"We went live with our very first NEST pension in 2015. Originally, we set everything up through the NEST website. We would log in and type in all the employer's details. We input all of the payroll figures manually. They'd be checked twice before they could be verified, and then we'd submit them for bank processing. It's quite a long process so thankfully we didn't have too many clients on the system at that point.
Designed to be straightforward
Now we're representing around five and a half thousand employers. With web services, it's much easier. We designed the way we work around it. We use software called QTAC which allows us to push the data from our own software. There are only a few extra bits we need to input, then we just push a button and it submits all that information to NEST. And we can submit payment this way as well. Because the two systems are now streamlined, we can do it all through our payroll system. The main saving for us is in not having to log in to an external website to do things."