What you can do when you log in
When you log into your account you can keep track of your retirement pot, make changes to the way you've saving, and more.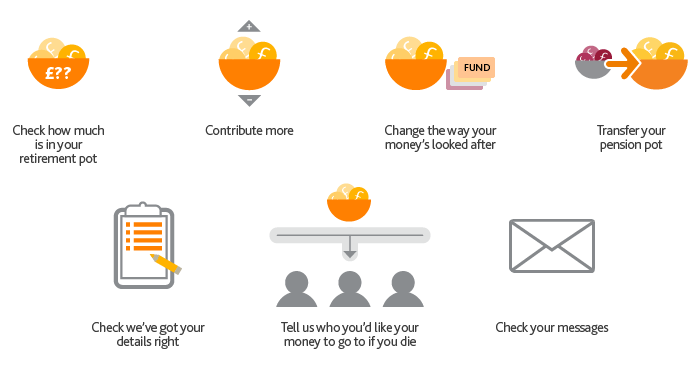 Manage your contributions
Putting extra money in your retirement pot can make a big difference to what you get at the end. NEST lets you increase your regular contributions or make one-off payments when you want to put a little extra aside.
Find out what you could get at the end
Combine your pension pots
If you have more than one pension pot, you might be able to transfer your other pension savings to NEST. We only accept transfers from certain pots and it's important you know which type of pension pot we accept.
Find out about transferring money into NEST
Change the way your money is managed
Your money will be automatically put into a NEST Retirement Date Fund designed to have your money ready for you when you're due to take it out. We also offer a choice of funds for people with personal beliefs or preferences about how we manage their money.
Keeping your money safe
We work hard to look after your money. By spreading your retirement pot across different kinds of investments and companies, we help keep your money safe while it grows. And as all members' money is held securely under trust, your retirement pot is protected, whatever happens to NEST or your employer.