Policy and procedures
NEST Corporation sets out various policies and plans designed to keep key stakeholders, including members and employers using NEST, informed of current and planned activity.
Corporate responsibility and corporate governance
Corporate governance focuses on the way an organisation is run. It provides the structure and control that an organisation uses to set out its goals and monitor its performance.
See our corporate governance statement (PDF)
Corporate responsibility is about ensuring that NEST acts in a way that has a positive impact on its customers, workers and the wider community. NEST Corporation is committed to mapping our impact and reporting on how we're carrying out our responsibilities.
See our corporate responsibility statement (PDF)
Modern slavery statement
The Modern Slavery Act came into force in October 2015. The Act puts an obligation on commercial organisations with a turnover in excess of £36 million to publish an annual statement. That statement must outline the steps taken in the previous financial year to ensure slavery and human trafficking isn't taking place within the organisation or its supply chain.

NEST Corporation doesn't condone any form of modern slavery or human trafficking. Although NEST Corporation's turnover doesn't exceed the £36 million threshold, we're aiming to issue a modern slavery and human trafficking statement in due course.
Women in Finance Charter
NEST believes a balanced workforce is key to the success of any organisation. That's why we've signed up to the Women in Finance Charter.  
The Women in Finance Charter reflects the government's aspiration to see gender balance at all levels across financial services organisations. This is a commitment by HM Treasury and the organisations that have signed up, to work together to build a more balanced and fair industry.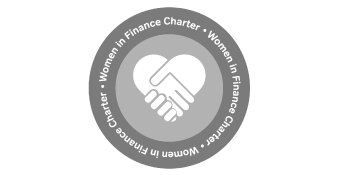 The Charter:
'commits firms to supporting the progression of women into senior roles in the financial services sector by focusing on the executive pipeline and the mid-tier level;
recognises the diversity of the sector and that firms will have different starting points – each firm should therefore set its own targets and implement the right strategy for their organisation;
requires firms to publicly report on progress to deliver against these internal targets to support the transparency and accountability needed to drive change.'
HM Treasury.
In line with the Charter, we've set ourselves the following internal targets:
improving gender diversity, such that 30 per cent of executive and director roles are held by women by Autumn 2019
driving improved gender diversity in all management roles in the organisation, through the delivery of:
        - clear flexible working policies and procedures
        - a well-publicised internal mentoring programme
        - a NEST gender diversity network which focuses on delivering the recommendations in the Charter.
We'll report on our progress each year in our annual report and accounts.
NEST's corporate plan
Our corporate plan outlines the key priorities and objectives of NEST in the coming years. It's reviewed regularly to keep track of what we need to do to achieve our vision of helping millions save confidently for their retirement.
Corporate plan 2016-2019 (PDF)
Corporate plan 2014-2017 (PDF)
Corporate plan 2013-2016 (PDF)
Corporate plan 2012-2015 (PDF)
Corporate plan 2011-2014 (PDF)
Corporate plan 2010-2013 (PDF)
NEST's terms of reference
The terms of reference outline the responsibilities of the Trustee Members of NEST and Trustee committees that set policies for the scheme.
NEST Corporation governing body terms of reference (PDF) – This sets out the role and responsibilities of the Trustee and its general powers and duties.
Trustee Member code of conduct (PDF) – Our Trustee Members are expected to uphold appropriate ethical behaviour, as outlined in this document.
Terms of reference for our Trustee committees - These documents set out the responsibility and structure for each of our specialist committees.
Employers' Panel terms of reference (PDF) - Members of our panel are expected to uphold appropriate ethical behaviour, as outlined in this document.
Members' Panel terms of reference (PDF) - Members of our panel are expected to uphold appropriate ethical behaviour, as outlined in this document.