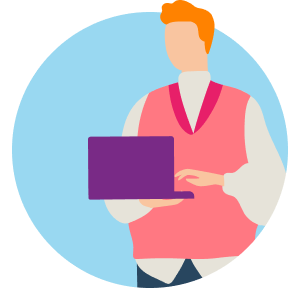 Want to join a unique, fast-paced and supportive environment?
Our recruitment process
It's simple and straightforward to apply for a job at Nest. All you have to do is submit your CV along with a few personal details.
Take a look at our road map to see the journey from application to interview to offer.
Some helpful tips
CVs should be no more than three pages and include enough information about your career and skills for us to assess your experience against the role's requirements.
We use competency and behavioural based questions in our interviews and recommend you prepare following the STAR method, which stands for situation, task, action and result. There's lots of information available online.
If you're unable to send your application electronically, please email careers@nestcorporation.org.uk
Got any questions?
We want all our candidates to feel supported.
Our recruitment FAQs will help you understand more about recruitment at Nest.
Ready to apply?
We welcome applications from the best and brightest of candidates. If you'd like to be part of Nest, take a look at our current vacancies. Please read our Fair Processing Notice for job applicants first.