What kind of retirement
do I want?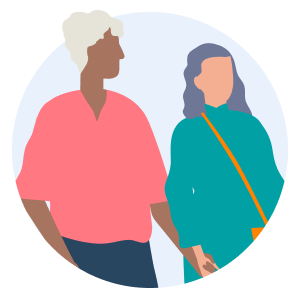 You might have already started thinking about saving for retirement. But have you given any thought to the kind of retirement you want to enjoy?
How do you imagine yourself in retirement?
There are lots of things to consider when it comes to imagining your retired future. And now is the perfect time to start thinking about what you'll need, what you'll want and how you'll ensure you have the money in place to make it a reality. Here are some core questions that are worth thinking about:
At what age do you plan to retire? The approximate retirement age is 65, though this could rise in the coming years, and retiring at a specific date is no longer necessarily the norm. Log in to your online account to find out how to change your retirement date.
Will you want to carry on living where you are? Or will you need to downsize?
What things do you picture yourself doing in later life? Do you want the same standard of living you have now?
Will you have enough in your retirement pot to afford the basic necessities? Get a clearer idea of the amount you can expect by estimating your retirement income below.
To help you bridge the gap between your working life and retirement, we've put together six points you might not have considered.
Case study: Perry Goodwin, Veterinary Care Assistant, Spring Lodge Veterinary Hospital
Perry Goodwin, 24, is a veterinary care assistant at Spring Lodge Veterinary Hospital in Witham, where he's saving up to buy a house. Having been enrolled in Nest for a year, it's his first time saving in a pension.
Even though Perry's first priority is saving up to buy a house, he also recognises the importance of putting money away for the future. He's happy that he's saving in his Nest account, which he feels is so simple, he doesn't need to worry about it.
""It's my first time in a pension scheme. The website is very clear to use""
Perry Goodwin,
Spring Lodge Veterinary Hospital
Being auto enrolled into Nest means that Perry is able to concentrate on what he needs now, in the knowledge that Nest will be there for him in the future - and he hopes it will mean he can still enjoy some of the things tomorrow that he likes to spend money on today.