Most workers in the UK are automatically enrolled into a workplace pension scheme by their employer. From the date they're automatically enrolled they have a month to 'opt out'. If they do nothing they'll be enrolled in the scheme. They'll make contributions to their retirement pot from their pay for as long as they're employed or until they take their money out.
Workers and employers can both contribute into Nest to build a retirement pot that's invested on behalf of the worker. Workers who earn over a certain amount are entitled to a minimum contribution into their pot when they're paid.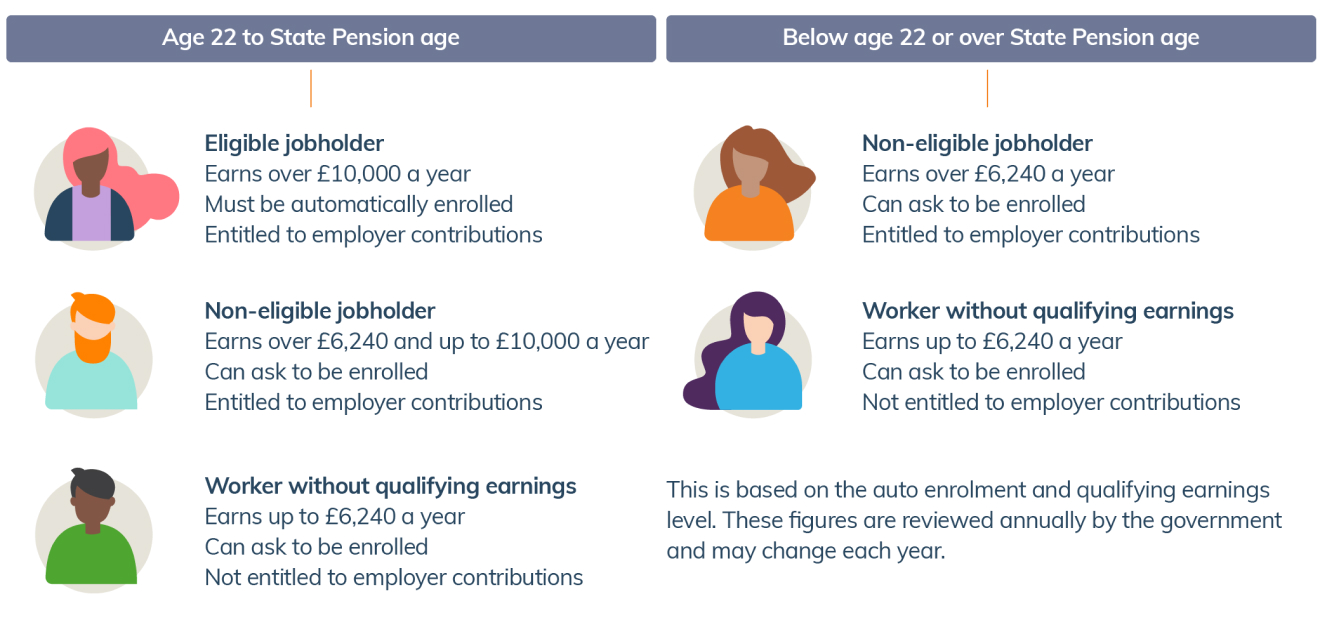 Minimum pension contributions
Minimum contributions are based on what's known as 'qualifying earnings'. Qualifying earnings are a section of a worker's pay. For the 2021/22 tax year this is everything over £6,240 and up to £50,270. The qualifying earnings band is reviewed by the government each year.
Workers who earn at least as much as the lower threshold each year are entitled to a minimum contribution into their retirement pot.
For the 2021/22 tax year, the workers minimum contribution rate will be 5 per cent, 1 per cent of this is paid by HMRC as basic rate tax relief.
How minimum contributions are worked out
The minimum contribution is made up of money from a worker's pay, money from their employer and tax relief from the government.

Employers can choose a more straightforward way of calculating their minimum contributions if they want to make things simpler. As long as the contribution is at least as much as the minimum, then employers will still be complying with their new duties.
The minimum contribution was introduced at 2 per cent of a worker's pay. In April 2019 this increased to 8 per cent.