Nest Retirement Date
Funds
All Nest members are automatically enrolled into a Retirement Date Fund when they join.
We have designed them to be of the highest quality and to work for a broad range of people. We currently have up to 50 Nest Retirement Date Funds, so there's a fund designed for their specific needs - whether a member is in their twenties or their sixties.
How do they work?
Our members' money is invested in the Nest Retirement Date Fund that matches the year we think they'll retire. For example, if a member is expected to retire in 2055 they'll be put in the Nest 2055 Retirement Date Fund. Members can change their Nest retirement date or switch into a different fund at any time by logging in to their online account.
In these funds, Nest aims to deliver inflation-beating growth over the long term by taking the right investment risk on members' behalf at different periods throughout their time saving with us. After all, what's right for a member when they first start working and saving won't be appropriate as they get closer to retirement. We do this in four phases:
foundation
growth
consolidation
post-retirement
The phase each member enters depends on when they join Nest and how many years they have to their retirement. For example, members in their twenties will be automatically enrolled into a Nest Retirement Date Fund that's in its foundation phase and may experience all investment phases. Members who join in their thirties will be put in a fund that's already in its growth phase. Members who have less than ten years until their retirement will be automatically enrolled into a Nest Retirement Date Fund in its consolidation phase. If a member joins after their State Pension age they'll be automatically enrolled into the Nest Post-retirement date fund, which is part of the post retirement phase of the Nest Retirement Date funds.
In each phase we spread members' money over a broad range of global investments, such as shares, bonds, commodities and property.
We use our Retirement Date Funds to invest billions on behalf of our members. As one of the biggest UK pension schemes, we can give them access to the kind of investments that are usually only available to the largest investors, including ones that aren't listed on the market. Our members also benefit from deals and low charges that only large investors get. And by keeping charges low, more of members' money gets invested, meaning there's more to grow.
See how our funds are invested and our approach to responsible investment.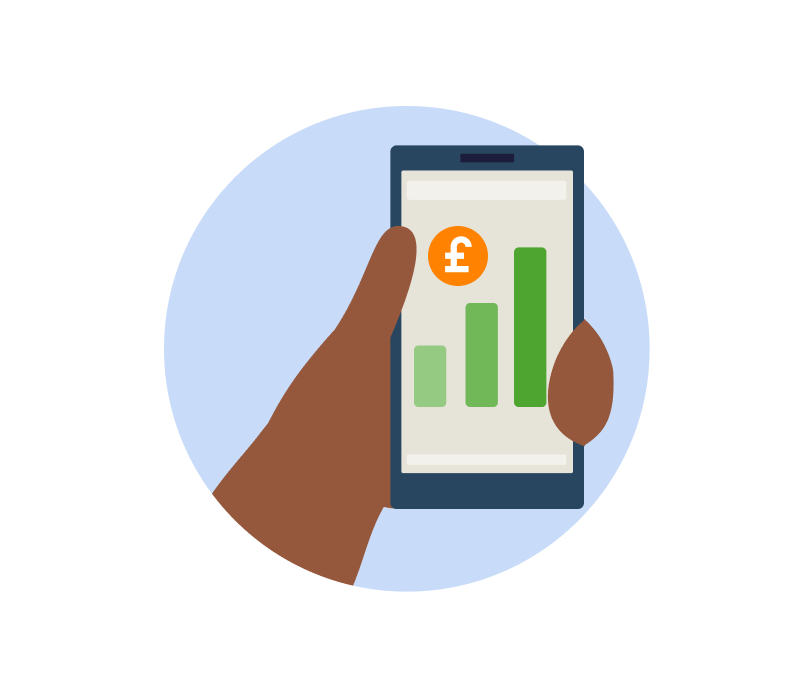 Where's my money invested?
Having a Nest pension means you have a stake in the world's biggest companies.
How are they different to other funds?
Nest Retirement Date Funds allow us to:
carefully manage money in different ways depending on members' ages and the economic and market outlook
respond quickly, adapt to changes and review our investment strategy where necessary
help keep down the costs of investing, which can otherwise eat away at savers' pots.
What does each phase aim to do?
Foundation phase (approximately 5 years)
This phase aims to help younger members develop a pension saving habit by steadily building their pot and avoiding very sharp falls in value. It does this by keeping pace with the cost of living, significantly reducing the likelihood of extreme investment shocks, taking appropriate risk at appropriate times and taking account of current economic and market conditions.
Growth phase (approximately 30 years)
Here we focus on growing members' retirement pots much more quickly by investing in diverse, growth-seeking assets, targeting investment returns greater than inflation plus 3% after covering all scheme charges, and aiming for steady growth in real terms over the life of the fund by being well-diversified.
Consolidation phase (approximately 10 years)
We'll start gradually moving the pot out of higher risk assets to help protect it from the possibility of big falls in value close to retirement. We still aim to continually grow the portfolio in real terms. There's a chance members could miss out on big rises, but they're also less likely to lose the money they've built up.
Post-retirement phase
When a Nest Retirement Date Fund reaches its target date and a member hasn't chosen to withdraw their savings, we'll automatically move their money to either the Nest Post-retirement Date Fund or the Nest Guided Retirement Fund.
Members with less than £10,000 in their pot will be eligible for the Nest Post-retirement Date Fund. This keeps their savings in low risk investments so they can easily withdraw most, or all, of their pot as cash when they want to. This investment approach means the fund isn't appropriate for members planning on keeping their money with Nest for a number of years.
Members with £10,000 or more will be eligible for the Nest Guided Retirement Fund. This fund allows members to stay with Nest beyond their intended retirement date and continue benefitting from potential investment returns while also being able to access some of their money. It aims to provide a stable and sustainable level of money which a member can withdraw until age 85, leaving a separate pot that can be used to purchase a guaranteed income for life.
Members can also choose to exit these post-retirement funds and invest in one of Nest's other funds, withdraw all their pension savings or transfer their money elsewhere.
Find out what drives our approach
Discover the principles behind what we want to achieve for members and how we achieve it.
Start using Nest now
To access Nest's high quality investment management, you can sign up to and start using Nest now.