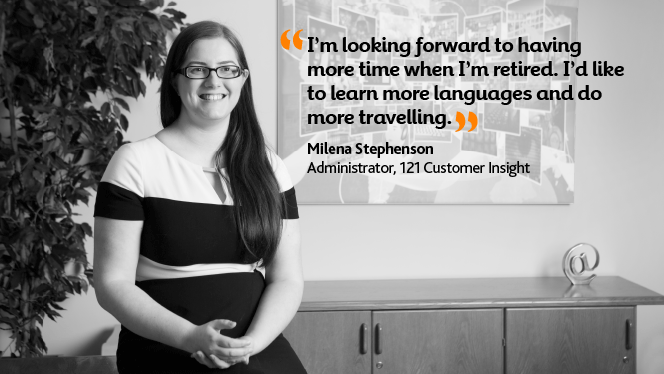 Milena Stephenson, administrator, 121 Customer Insight
'I never thought about opting out of NEST. It seemed a lot smarter to stay in.'
Milena Stephenson, 26, is an administrator at 121 Customer Insight, a business development agency in Salford Quays, Manchester. She was auto enrolled into NEST in mid-2014 shortly after being hired. Before that, Milena spent time travelling after graduating from university. Milena currently lives with her mother but is saving up for a deposit for her own home.

Pension saving isn't something Milena had thought much about before, but once she was automatically enrolled she didn't consider opting out. To Melina it made much more sense to stay in.  She likes that her money is invested and she's getting contributions from her employer on top of her own. She says saving in NEST will help her feel more prepared for her retirement.

Milena's already increased the amount she contributes each month to her NEST pot and logs into her online account regularly. She likes that she can check how much money is in there at any time and she can put more in whenever she wants to.