If your organisation becomes insolvent, you'll need to let us know. You can do this in a few simple steps from your online account or call our contact centre team. To initiate insolvency processing, you'll have to log in to your online account and click on 'Organisation details' from your NEST home page.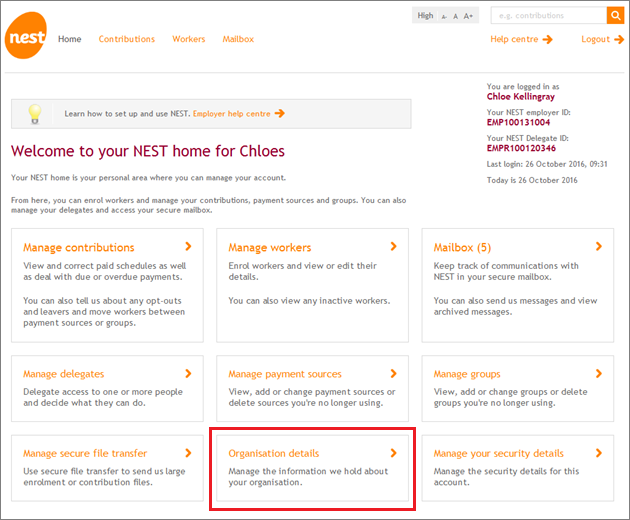 In the organisation details section, click on 'Insolvency'.
We'll ask you for details of the appointed Insolvency Practitioner or Official Receiver. We'll also ask you for a date when you became insolvent if your organisation is declared terminally insolvent. If you don't provide this, we'll assume that it's a non-terminal insolvency. If you do wish to inform us of non-terminal insolvency, leave this date field blank. Otherwise fill this field in.
Once you've entered the information click 'Submit'.
You can also notify us of insolvency in case of Mergers/Acquisitions, please see How do I notify NEST of a merger or acquisition?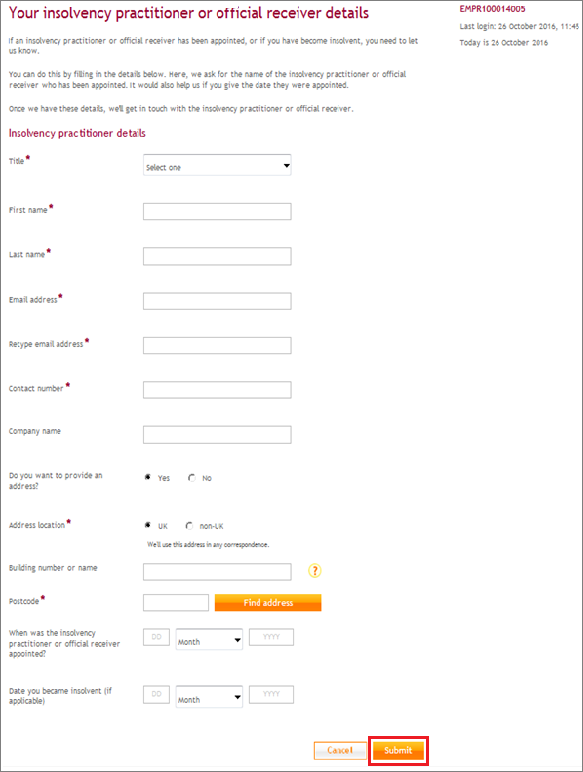 You need to appoint an Insolvency Practitioner or an Official Receiver. They'll be granted full access to your account and will receive all communications relating to your account.
You'll need to tell us the Insolvency Practitioner or Official Receiver details. You can provide us with their details through your online NEST account. We'll also ask you to send in supporting evidence.
We need at least one of the following items:
Notice of appointment of administrators (mandatory)
A court issued winding up order (optional)
An employer board resolution (optional)
Employer Statement confirming the insolvency
Please make sure that the evidence includes the company name, date of insolvency (If applicable), and information about the insolvency practitioner or official receiver. This should include their name and contact details.
We'll then add the insolvency practitioner or official receiver to your account as full access delegate and send them a link to their email address you've provided so they can register their online NEST account. They'll need to click on the link and set up their account in the same way as any other delegates, within 28 days of the email being sent to them. Please see How does an individual delegate accept a delegate role? for more information.
Once they've registered their account, the IP or OR will be able to remove other delegates and make themselves as the primary contact. The IP or OR will also receive all communications from us.
If it's a terminal insolvency and you've provided the required evidence and appointed the administrator, we'll notify any active members on the account about the insolvency.