In order to achieve this, we practice responsible investment. That means we'll consider environmental, social and governance (ESG) factors of any market before we invest. That includes whether a business is a heavy polluter or if certain sectors use child labour.
Not only because responsible investment is better for the world and communities we live in. It's more likely to create long-term, profitable growth for your pension pot.
Get the full picture by watching our short video.
Note: If you cannot view the video below, you need to accept cookies. You can do this either by clicking Accept cookies in the banner or visiting our Cookies Policy page, and clicking the grey button to turn cookies from OFF to ON.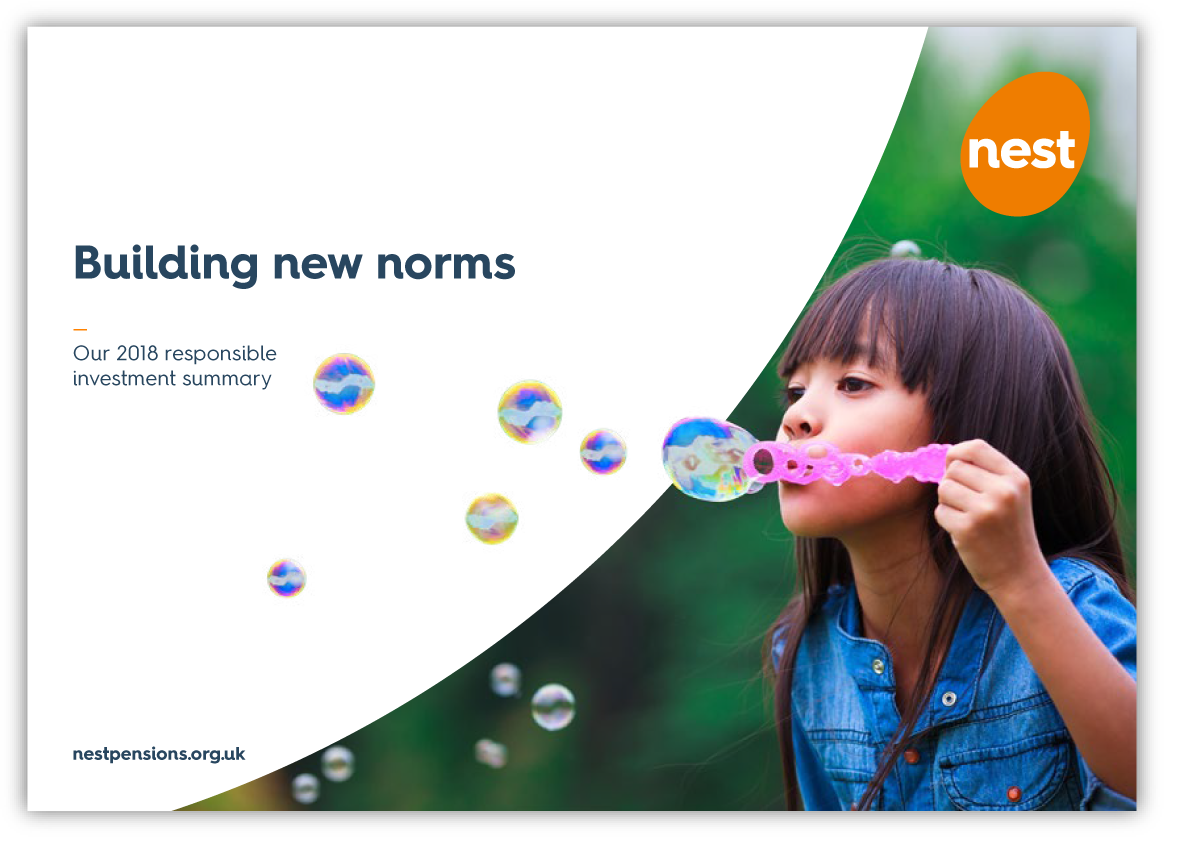 Our 2018 summary
We've invested in more markets and developed new policies over the last year.
Find out how we're using responsible investment to grow your pot sustainably.
See how far we've come
Nest has practiced responsible investment right from the start. 47 per cent of you have told us that's important to you.
See how we've evolved our approach to protect your retirement pot.