Nest aims to be an example of good corporate social responsibility. As an organisation with a social purpose, we are committed to looking at our impact as an organisation in the round: on the environment and wider community, and on our employees.
Disability Confident
Nest recognises the positive impact that diversity brings to organisations and society as a whole. We have signed up to the Department for Work and Pensions' Disability Confident campaign. This is a voluntary scheme which aims to make the most of the talents that disabled people bring to the workforce and increase the proportion of the disabled population in work.
We have committed to employ and support the career development of disabled people. This translates into a variety of initiatives such as:
ensuring our recruitment process is inclusive and accessible
guaranteeing to interview anyone with a disability whose application meets the minimum criteria for the post
anticipating and providing reasonable adjustments throughout our accessible office and equipment
supporting any existing employee who acquires a disability or long term health condition, enabling them to stay in work.
Women in Finance Charter
Nest's Women in Finance target was 30% women in Director roles by Autumn 2019. Not only did we meet this target in September 2019, we've achieved more than that - 43% of our Directors are women.
Following this year's performance we've decided to increase our target to 50%, recognising that gender parity is the aim. This is also reflective of the UK's working age population and the profile of our members.
Our Chief Executive Officer, Helen Dean CBE is female but we recognise that there's still more work to be done at the executive committee (ExCo) level running Nest, along with a gender pay gap.
We'll continue to:
implement our Diversity & Inclusion (D&I) Strategy and deliver against our action plan
support our ExCo to be champions and ambassadors for D&I
include D&I measures in our key performance indicators (KPIs), including gender balance targets
provide regular reporting to our ExCo and Board on the diversity KPIs
look at recognised differences and the relationship between gender and other protected characteristics such as ethnicity, disability and sexual orientation
work with our partners, suppliers and sector to improve diversity and facilitate improvements in gender balance.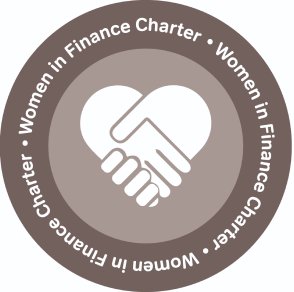 Nest's gender pay report
In 2017 UK legislation required all organisations with more than 250 members of staff to publish their gender pay gap on 31 March 2018. While we were not required to, we still elected to publish our gender pay report externally. This is part of Nest's ongoing commitment to transparency and openness.
Volunteering
Volunteering can bring benefits both in terms of social impact and staff development. Staff are entitled to take four days per year to volunteer, which can be used to work with charities or organisations of their choice. Regular internal communications encourage staff to volunteer, either individually or in groups. Here are some examples of the volunteering work that our staff have undertaken this year:
Serving breakfast at a homeless shelter
Nest staff volunteered at a homeless shelter by helping to prepare, cook and serve breakfast for around 300 people, many of whom had slept on the streets that night.
Helping children learn to read
Some Nest staff take part in a virtual reading programme to help children aged 9 to 11 to learn to read. Nest staff help them develop their reading and language skills by reading with them over video calls.
Using our expertise to resolve pension disputes
The Pensions Ombudsman assigns us cases, where we use our experience and expertise to help savers, employers or trustees who have an enquiry, complaint or dispute about their pension. We never handle any cases relating to Nest.
Helping young adults prepare for interviews
A group of Nest colleagues spent the day with local students and graduates to help them with job readiness, developing their soft skills and improving their understanding of interview etiquette.
Charitable work
Nest employees don't just volunteer - we also donate and fundraise for charitable causes. Here are a selection of some of the charitable endeavours from Nest staff this year:
Macmillan coffee morning
Nest staff donned their aprons, took out their mixing bowls and pre-heated their ovens to bake cookies, cakes, biscuits and bread to raise money for Macmillan.
Nest Quiz night
Almost 100 colleagues took part in the annual quiz night, to battle it out to win the title of Nest's best brain. All proceeds went to Macmillan.
The big bike ride
All staff can use their volunteer days to undertake charitable activities, including fundraising. Richard Lockwood, Nest's Chief Financial Officer, took part in a 300km bike ride over three days in Norway in aid of World at Play - a charity which uses sport and play programmes to enrich the lives of young people facing adversity. This mammoth ride included going up and over 1500m to reach the mountain Tindevegen.