Once your online account is locked, we'll automatically send a message to the registered email address you've given us for contacting you. This will have a unique unlock code. The email should arrive in your inbox within one hour of your account being locked.
To unlock your online account using the unlock code, go to the login page on the NEST website and click 'Unlock account'.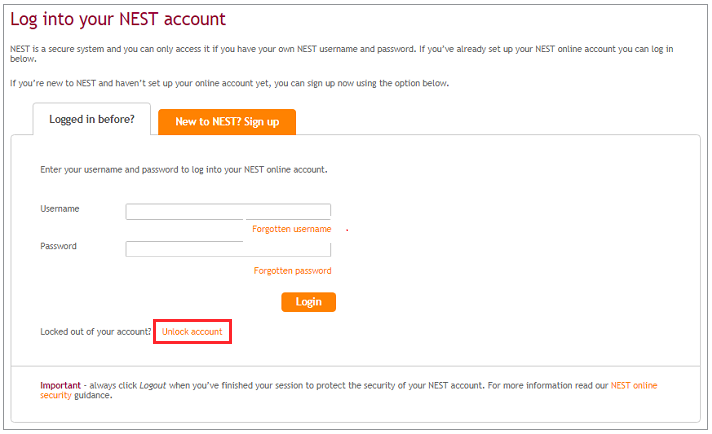 You'll be asked to enter:
your username
your unlock account code.

Once you've clicked 'Next', you'll then be asked to enter the answers to your security questions.
If you don't receive the email or you've lost or forgotten any of the information asked, then please call our contact centre on 0300 0200 393.