If you need to change your password you'll need to know:
your current password
the answers to your secret questions
Click on 'Manage security details' from your NEST home page. Then click 'Change your password' and complete the required information.
You'll need to enter your current password and then create your new password. You'll then need to answer two secret questions. If you need some help for the creation of a new password with answering your secret questions then click on the help icon.
Once you've entered all the information to change your password click 'Done'.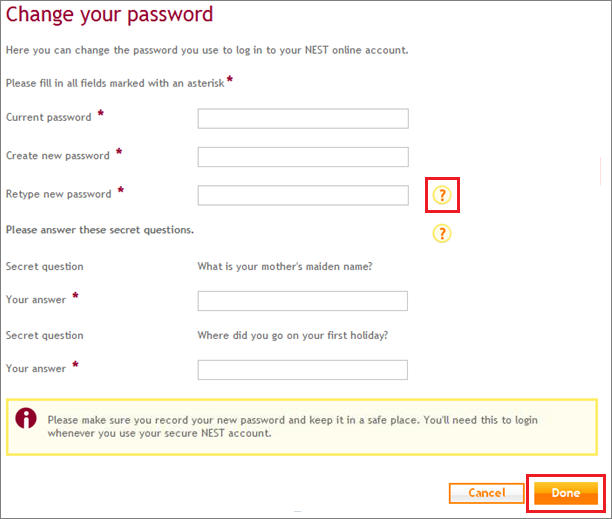 You'll get a confirmation that the password has changed on the Manage your security details page.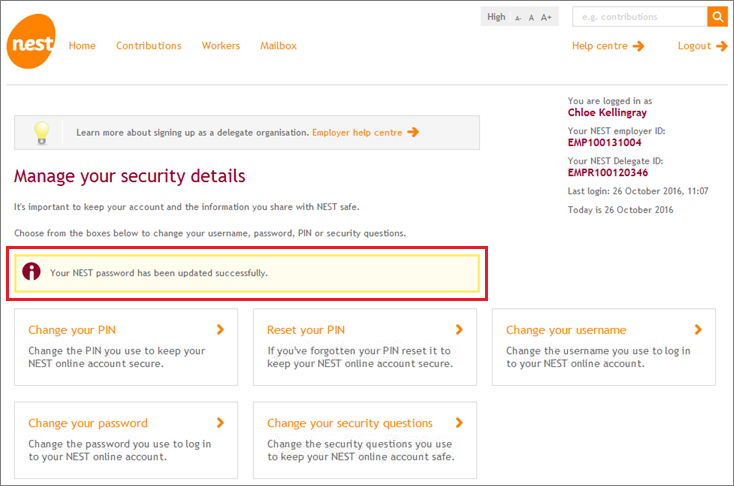 If you don't know your password and can't sign into your account please see What should I do if I've forgotten my password? for more information on unlocking your account and what to do if you've forgotten your username or password.