From your secure mailbox you can only send messages to NEST.
To send NEST a message click on 'Compose new message' on the top right side of the mailbox screen.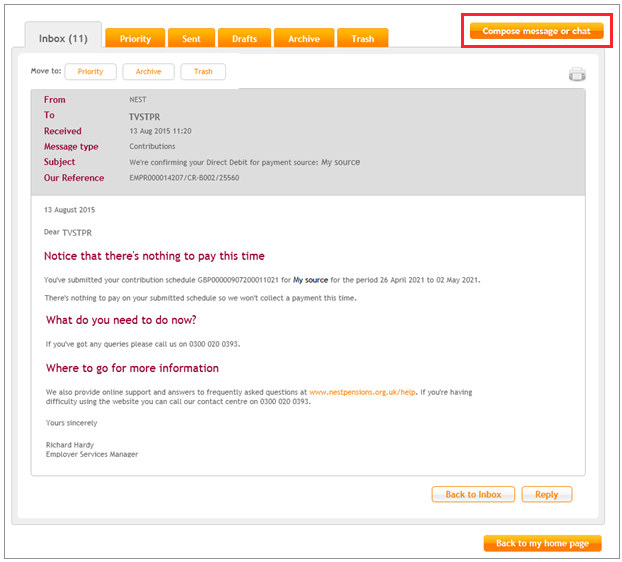 You'll need to enter a subject heading and select the message type from the drop-down menu.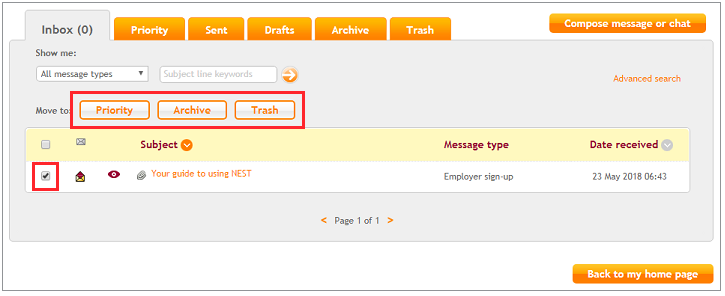 The maximum amount of characters that you can send is 2000 including spaces so you'll have to remember this while composing a new message. You can also attach a file to send along with the message if you want to.
When attaching files please remember the following:
you can upload .jpeg, .gif, .tiff, .doc, .docx, .xls, .xlsx and .pdf file formats
you can't upload ZIP, .csv and .xml files
the maximum file size you can upload is 500KB.
If you're not ready to send the message you can on click 'Save as draft'. This will move the message to the Drafts folder. You'll be able to edit and send the message later.
If you're ready to proceed and send your message please click 'Send'.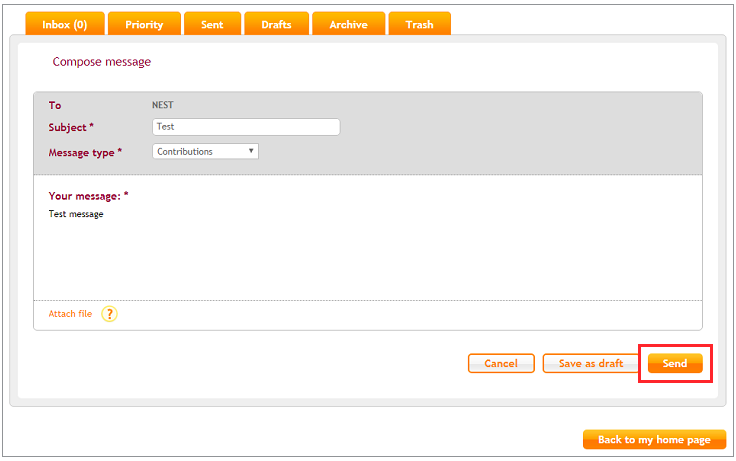 Return to the inbox screen and you'll see a message confirming your email has been sent. You should receive a response from us within 10 working days. No other delegates will be able to see messages you send to NEST or responses received from NEST.
The message will appear in your Sent folder.