To read a message you need to click on the subject title of the message. You can also preview certain messages in your Inbox before opening it by clicking on the eye icon. This doesn't mark the message as read.

Click the message subject to open the message. Each message will contain a letter and may include an excel attachment with additional information. There are two ways to see letters in your mailbox. You can either open them in a PDF file or you can Preview the letter which will load a separate box on the screen.
You'll have the option to download the full message as an attachment from the Preview screen.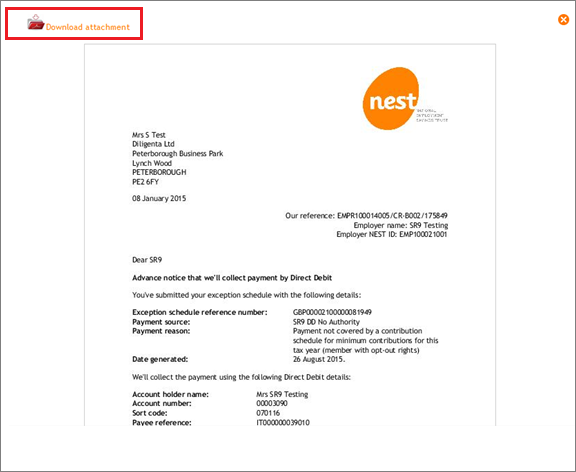 If we need to send you any information such as refund details, we'll attach these files in a separate Excel spreadsheet.
After you've read the message you'll have several options available. You can:
print the message – attachments must be opened and printed separately
reply to the message
navigate back to your inbox
You can also move the messages which we send you to one of the three folders:
You may wish to use the priority folder for important messages that you want to work on.
We send the most common letters to your NEST secure mail box as a secure message rather than an attachment open the mail and read the message having to download the attachment.

When you've read the message there's a choice of actions you can take. You can click on reply, move the message to another folder, or you can print it your for reference. You can also do nothing if you want.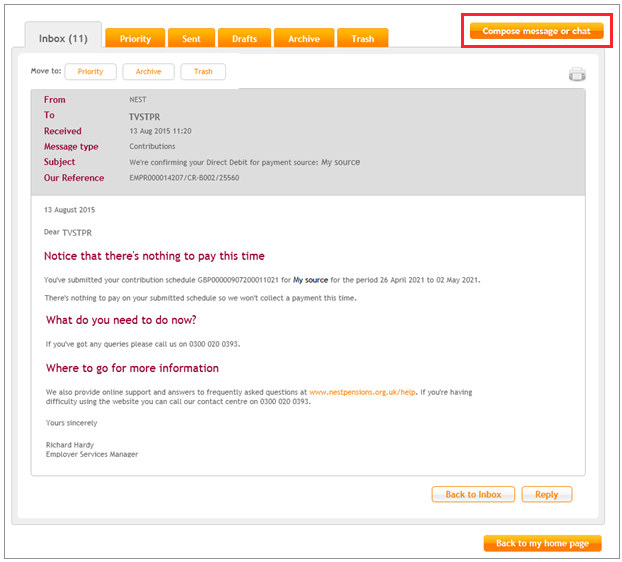 Clicking on 'Back to inbox' button marks the message as read and allows you to move the message to another folder.
Tick the box next to the message envelope if you want to move the messages and the three folder options above the inbox will turn orange. You can move multiple messages at once by ticking several boxes.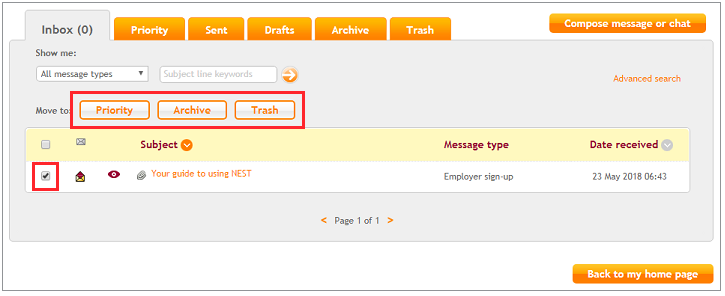 When you archive a message or move a message to your trash folder you won't be able to move the message to any other folder. However you'll still have access to the moved messages.
There isn't an option to delete messages from your NEST mailbox, unless the message is a 'draft'.