Click 'Organisation details' from your NEST home page.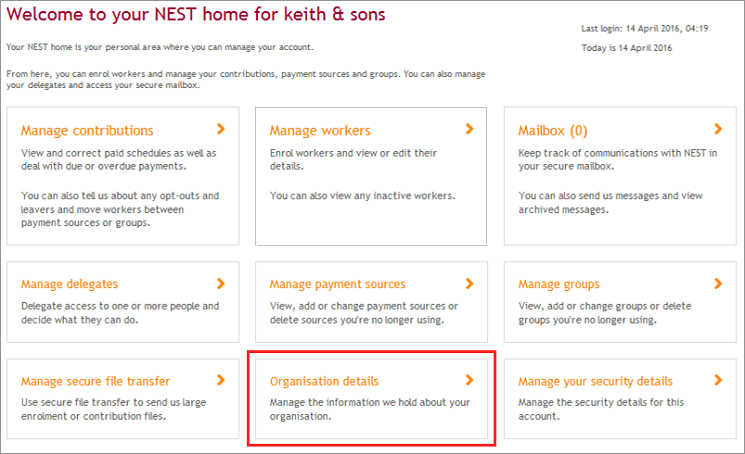 You'll then need to click on 'Mergers and acquisitions'.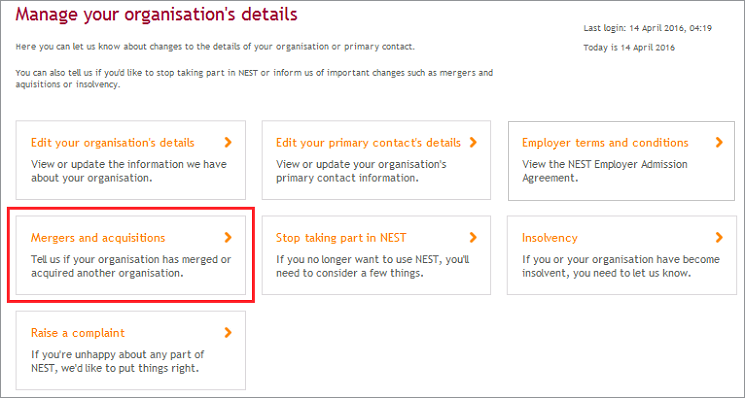 This will provide you with our contact details and postal address so that you're able to send us information about  your merger or acquisition.
You'll also need to let us know how you plan to use NEST and if the merger or acquisition will affect any of the workers already enrolled in NEST.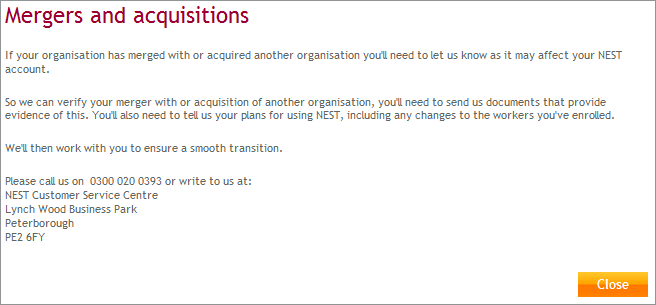 Once you've given us all the relevant details, we'll start processing the notification.
We'll let you know if we need you to complete anything on your NEST account during the process by either send you a message to your online NEST mailbox or calling you.
If you need to stop using NEST, we'll let you know. Please see How do I stop using NEST? for more information.