Go to the 'Manage contributions' section of your NEST online home page. Select the arrow under Edit/Pay next to the contribution schedule you intend to use to tell us that a member is on family leave.
Click 'Options' for the member who's on family leave.
Select the option 'Member is on family leave' from the drop-down box next to Contribution options for this period.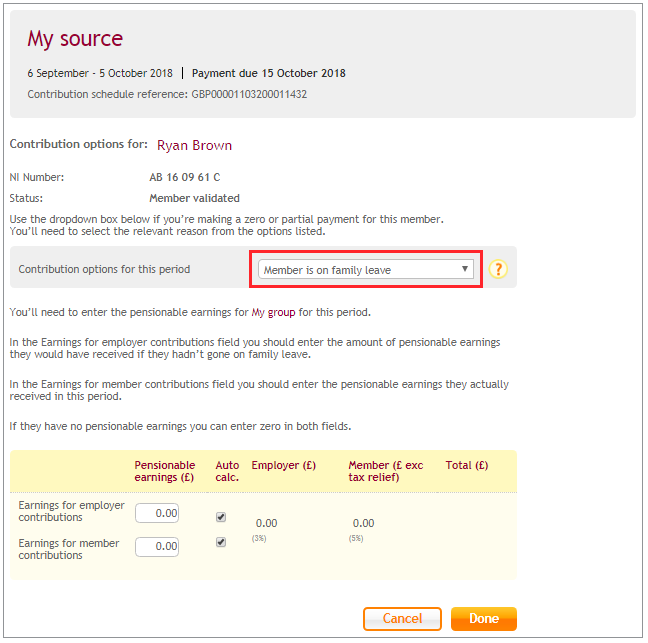 You'll need to provide information in the Earnings for employer contributions and Earnings for member contributions. Earnings for member contributions should be based on what the member actually receives as their income during that period. Earnings for employer contributions should be based on what the member would have received if they hadn't gone on family leave.
If the member's pay is the same for both, you can enter the same amount in each box. If you're not making a payment, you'll need to enter '0' in each of these fields.
Click 'Done' when you've finished adding the details for the member. This will validate the member in the schedule.
Once you've checked all members in the schedule have the status as Member validated you can click 'Save changes' and then 'Make payment'.