When a member leaves your employment you need to tell NEST so we know not to expect any more contributions for them. You'll need to use a contribution schedule that covers the last earnings period, also known as pay period to tell us the member has left. You'll need to pay the contributions that are due for that member.
When you inform us that the member has left your employment we'll then remove them from future contribution schedules. If you don't tell us the member has left we'll be expecting their usual contribution and you may receive a late payment notice. Please see below the steps to mark the member as a leaver online.
Select 'Manage contributions' or 'Contributions' from the home page of your NEST online account.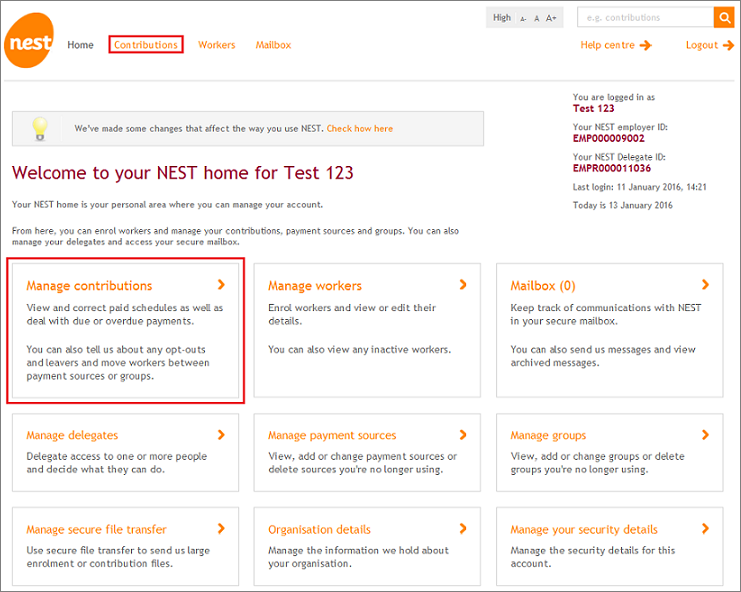 Click the 'Edit/Pay' arrow on the schedule that covers the date the member left your employment.
Find the member on the schedule and select 'Options' to change their contribution details.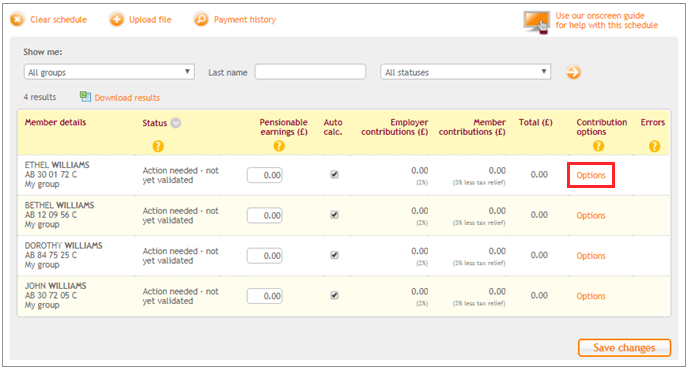 In the Contribution options for this period drop-down menu please select 'No further contributions payable'.
If the member left at the start of the pay period, also known as an earnings period, there may not be any contributions due. If they left close to the end of the pay period it's likely there'll be some contributions you need to pay for them. You'll then need to enter the pensionable earnings for the member and click 'Done'.
If no payments are due, you can enter 0 in these fields. If you're not sure of the contribution amounts at this stage, you can leave them as 0.00 and add them later then click 'Done' to validate the member in the schedule.
If you've completed the schedule and you're happy to continue you can submit the schedule by clicking 'Make payment', even if you're not making a payment for this schedule.
The member will not be marked as 'No further contributions payable' until the schedule has been submitted.