Click 'Manage contributions' or 'Contributions' from your NEST home page.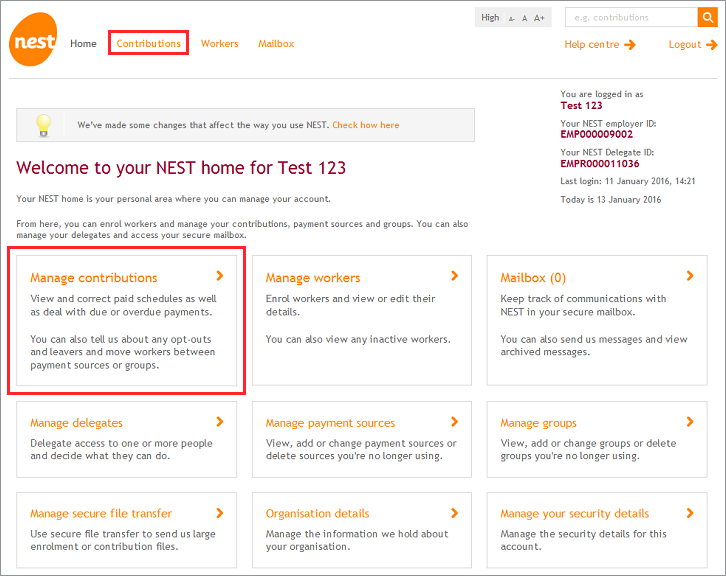 In Manage contributions, find the earliest schedule that includes the member and click on the orange arrow under Edit/Pay.
Find the member who's opting out and click 'Options'.

When you click 'Options', you'll see the Contribution options for this period drop-down menu. You'll need to select 'Member has opted out' and enter the unique opt-out reference number found on the opt-out form.
After both fields are completed, tick the box that confirms the member has submitted the form to you within their opt-out period.
Click 'Done'. You'll be taken back to the main schedule and the member status will show as Member validated.
You can complete the rest of the contribution schedule and select 'Make payment' when you're ready to submit the schedule. We can't process the opt-out request until you've done this.
Once the contribution schedule is submitted the member will show as No contributions due and there'll be a message displayed in 'Manage workers' under the member's name reading Opt out in progress.