From your NEST home page select either 'Contributions' or 'Manage contributions'.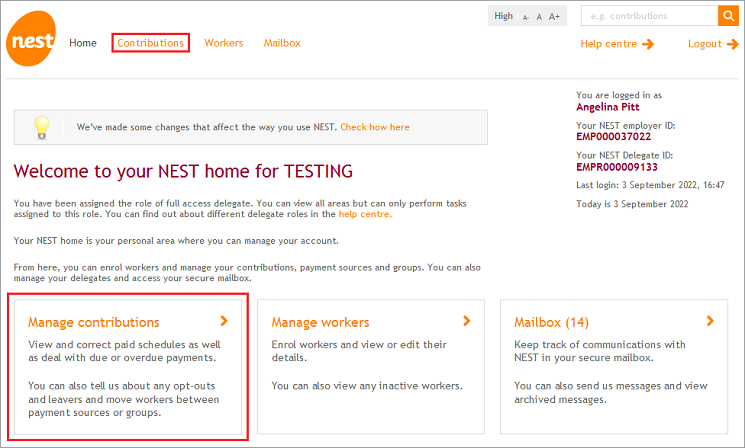 From the Manage your contribution schedules area of your online account click 'Exception schedules'.
Click 'Create Exception schedule'.
Select the payment source you want to use from the drop-down menu then choose the reason for submitting the exception schedule. Click 'Create'. A member that was auto enrolled or opted in would have opt out rights. Other enrolment types would be without opt-out rights.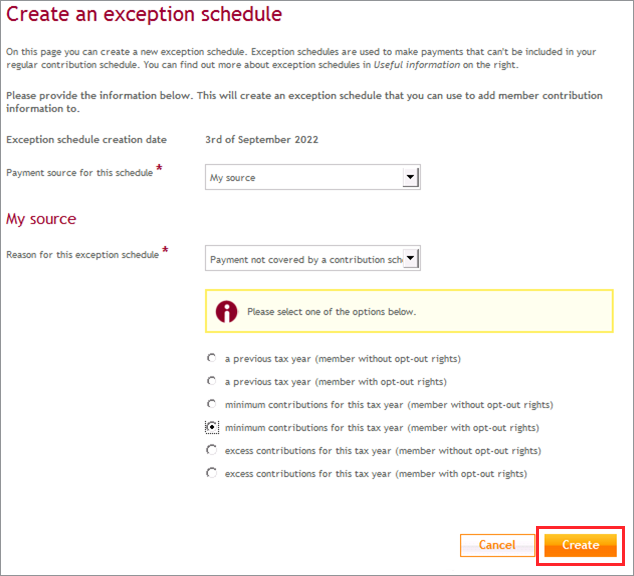 You'll see on screen confirmation that a new exception schedule has been set up and a summary of its details in a table.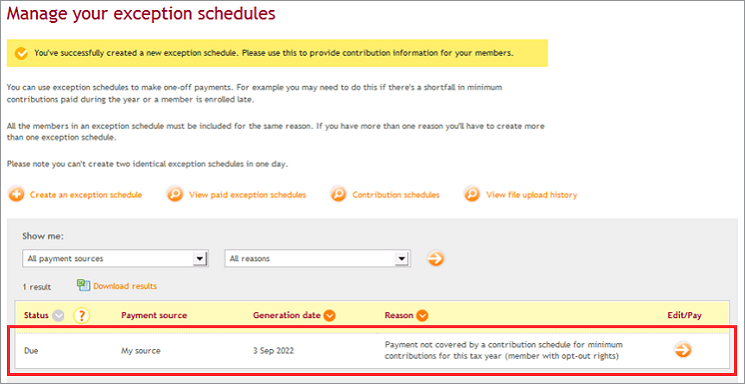 If you use file transfer to submit your exception schedule and you haven't created an exception schedule online, we'll automatically create one for you using the information you've sent us.