Uploading or transferring a file are good methods to use if you have a lot of information to be corrected.
If you're uploading or transferring a file please read our Employer payroll guide (PDF) to find out more about our file formats.
You can upload or transfer a file more than once to update information. There's no limit on how many times you update the information through file upload or transfer as long as you've not submitted the schedules for payment. The details from the new file will overwrite the previous information so you don't need to worry about removing any correct members from the file or incorrect members from the schedule.
Please see How do I transfer my file using SFTP? for more information on how to transfer a file using secure file transfer protocol (SFTP).
To upload a CSV file using your online account click 'Manage contributions' from your NEST home page.
Click the arrow under Edit/Pay to enter the schedule you'd like to correct and click 'Upload file'.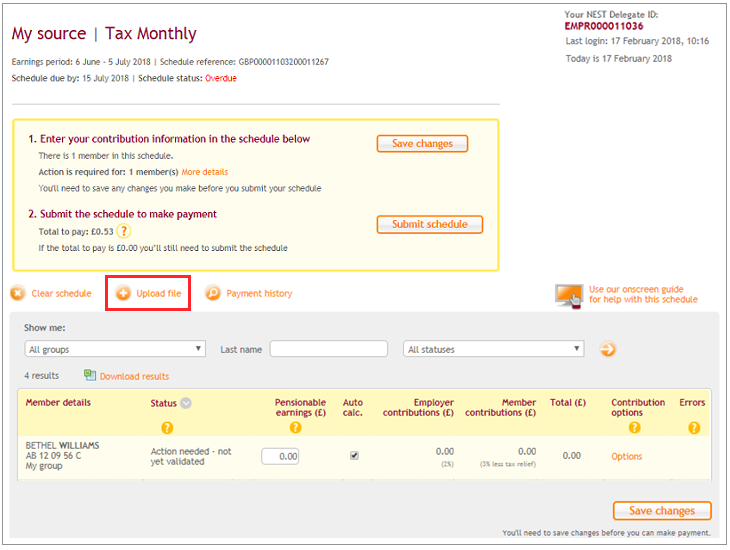 Browse for the file that you're going to upload and process the file.
Once the file has been processed and uploaded it will overwrite the current information. You can then check if all the details are correct and when you're happy you can click 'Make payment' to submit the schedule.
Please see Where do I upload my completed CSV file to submit contributions? for more information.