To correct contributions through your online account click either 'Contributions' or 'Manage contributions' on your NEST home page. Click 'Paid schedules' to find the contribution schedule you intend to correct. You'll only be able to correct schedules showing in this section.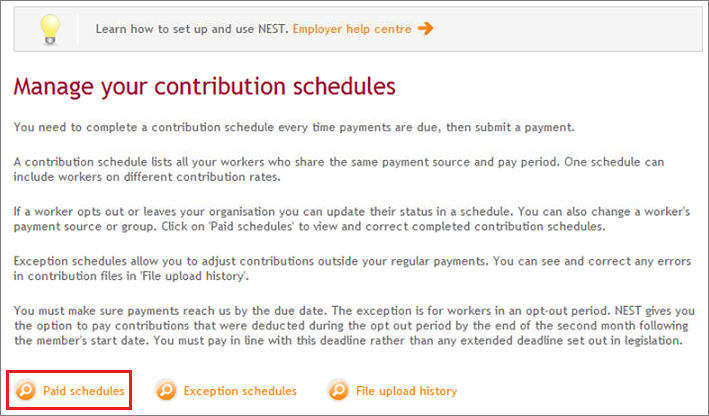 Click the arrow underneath 'View/Correct' on the contribution schedule you wish to correct.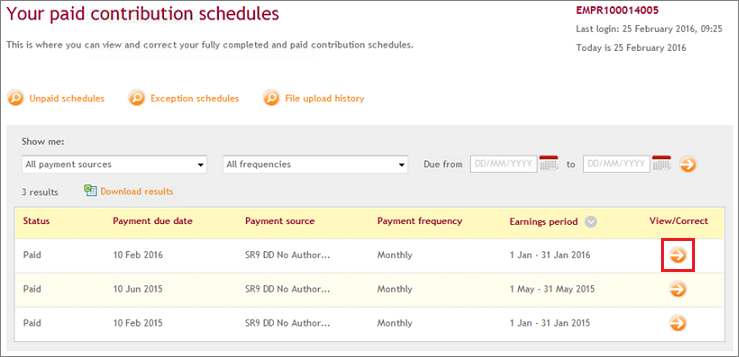 Find the member you need to correct the contributions for.
If you see 'Record locked' for that member, this means the member record has been locked and you'll need to request to unlock it for correction. For more information please see How do I unlock a contribution schedule for correction?
If the schedule isn't locked you'll need to click on the pencil icon.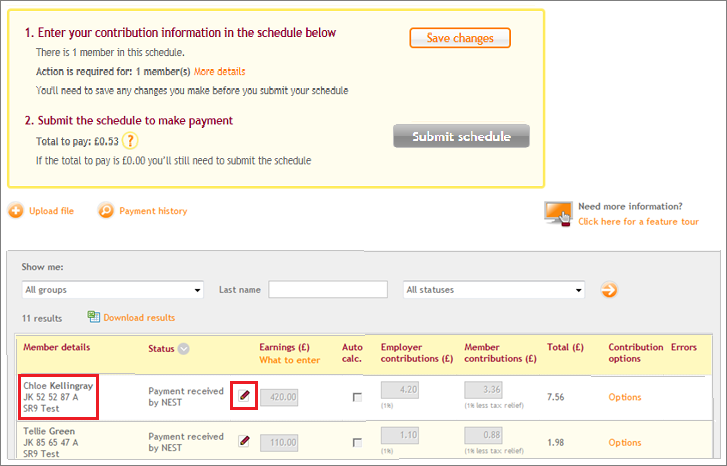 Once you've clicked the pencil icon, you'll be able to edit the member's pensionable earnings, employer contributions and member contributions.
Enter the new pensionable earnings and click 'Auto calc' to calculate the employer and member contributions. You'll need to enter the correct pensionable earnings and not the difference between the correct amount and the amount you're submitting. We'll overwrite the amount you submitted previously and either refund the difference or request a further payment.
For example, you've calculated a member has £450.00 as pensionable earnings with an employer contribution of £4.50 and a member contribution of £3.60. In a paid schedule you've entered the incorrect pensionable earnings as £400.00, with an employer contribution of £4.00 and a member contribution of £3.20. To correct the pensionable earnings figure, you should enter £450.00.
When you've finished making the changes click 'Save changes'.
You'll see an onscreen message confirming we've saved the changes, then you can click 'Make payment'. You'll need to click 'Make payment' even if you're requesting a refund.
You may be asked to enter three digits from your PIN to proceed, then you'll see another onscreen message letting you know we're processing your request.