To add a NEST Connector or a delegate organisation you'll need to know the organisation's full name and their NEST ID.
You'll need to click 'Manage delegates' from your NEST home page.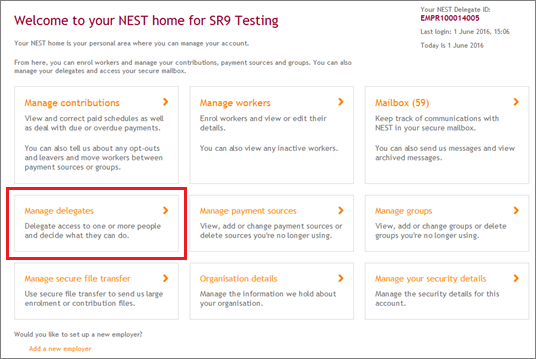 Then click 'Add a new delegate' and select 'Add organisation'.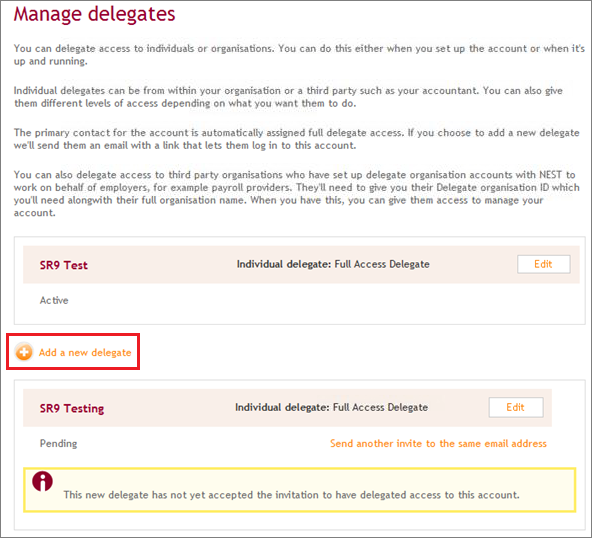 Enter the name of the organisation and delegate organisation ID, which is their NEST ID and click 'Find organisation'.
If you've entered the correct details the name of the organisation will appear. Click 'Confirm' if the details are correct.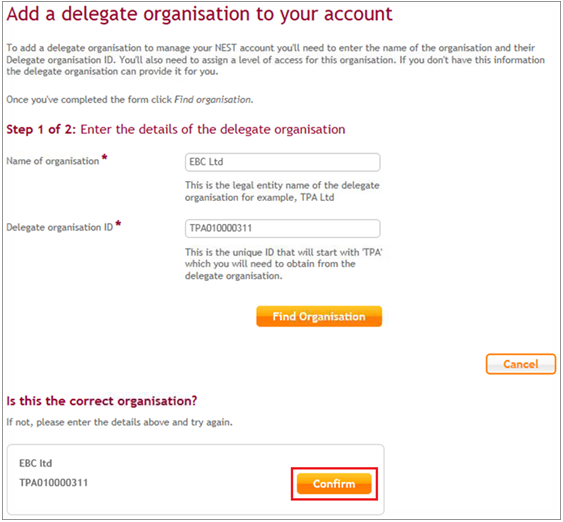 You'll need to choose the level of access you want to give to the delegate organisation, depending on what you want them to manage. There could be multiple users within a delegate organisation, and they'll all get the same level of access that you've assigned to the organisation.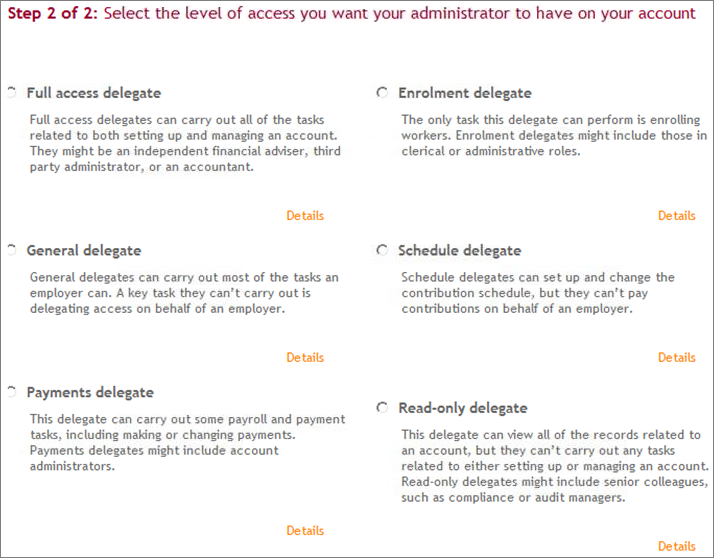 You'll see a summary of the details you've entered. If the details are correct click 'Confirm' or click 'Edit' to correct the details.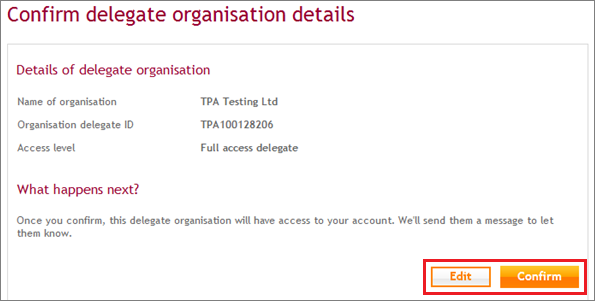 Once you've added an organisation as a delegate to your account, they'll receive a notification to their secure NEST mailbox to tell them that they have access to your account.
If the delegate organisation has created your employer account, there's no need to add them as a delegate. They'll already be linked to your employer account as they were the ones who created it. If you wish to remove a delegate organisation so that they can't access your account please see How do I remove a NEST Connector's access to my NEST account?