You can view any leavers in the Manage workers area of your online account by taking the following steps.
Click 'Manage workers' from your NEST home page.
Click 'View inactive workers'.
Click on the drop-down box next to Status and select No further contributions payable.
If you're searching for a specific worker enter either the worker's surname, National Insurance number or alternative identifier.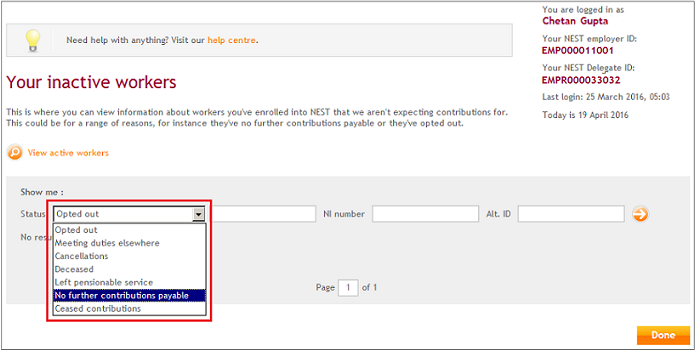 If you'd like to view all workers with a status of No further contributions payable then you'll need to leave these fields empty.
Click on the orange arrow to find the relevant worker. The date the worker was marked as an inactive worker will show under Date contributions stopped.