If you've already accepted your delegate role for each employer account individually, you can still merge the employer accounts under one NEST login.
This option will only be available if you're a delegate for another employer account or accounts and used the same email address to register for all. You'll be able to consolidate only 2 accounts at a time. This means, if you are listed as delegate with three employer accounts A, B and C. You can merge A and B, then consolidate that merged account (AB) with C.
You'll be able to click on the link 'merge accounts now?' on your NEST home page.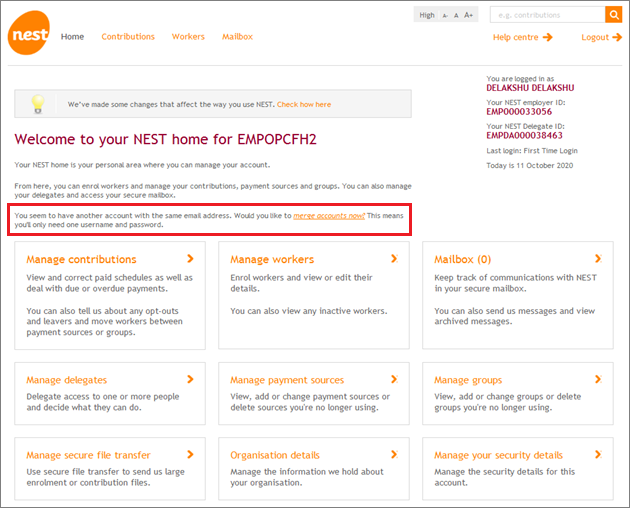 These details will be used to manage all your accounts once they're merged, so you should use the NEST login that you want to keep. You'll be asked to enter the NEST login details and then you'll be able to click 'Next'. The login details of the account you are in when you click on merge accounts now will be the login details that are retained post-merger.
You'll see a confirmation message if your employer accounts have been merged successfully.